To My Smokin' Hot Woman,
I was a little late to be your first
But I want all my lasts to be with you.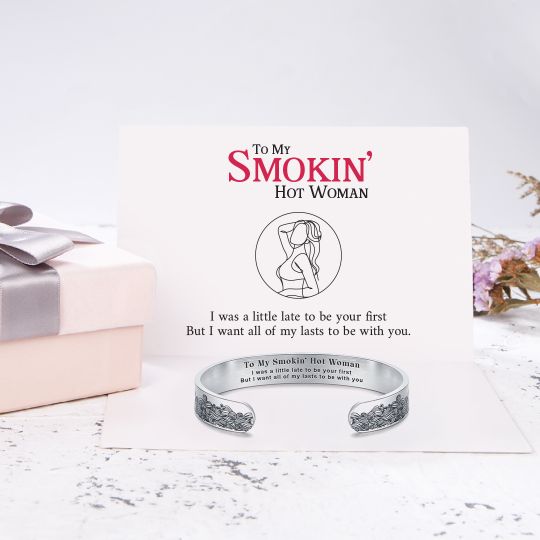 *Heartwarming Message Card Included
PRODUCT DETAILS
Material: 316L Stainless steel. Stronger and more durable. Won't fade, tarnish, corrode or stain. It's the cuff bracelet that lasts lifetimes!
Quality: Brand new, high quality. Nickel-free. Won't cause allergic reactions. 100% in harmony with your wrist.
Measurement: Diameter of 2.5", Length 6.2", Width 3/8" and adjustable openings. Fits most wrists comfortably.